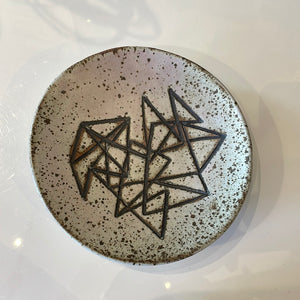 This item is Handmade by @manaceramics.
Handmade ceramic, one of a kind bowl 
All items are final sale. No returns, exchanges, or refunds.
DESCRIPTION
Whether you collect pottery and have a special place for them all or if you're a causual decorator, we've got the pottery collection for you! Ranging from vintage to modern, there's something for everyone.
CONDITION
New Condition, One of a Kind
DIMENSIONS
Overall Dimensions:. 9.5"w x 2"h