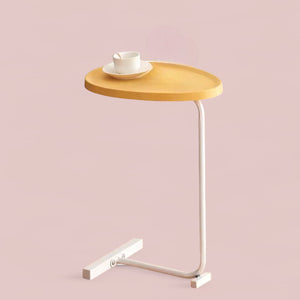 Style No. NDZO-102122-YPT — This item is Modern!
All sales are final. No returns, refunds, or exchanges. 
DESCRIPTION
The perfect rattan end table for a simple, minimal, and modern vibe. The Mid-Century Inspired  Side Table is essential for any living space looking to have a seamless aesthetic. Complete with a triangle top, mid-century-inspired legs, and a beautifully sleek palette, this delightfully modern piece is essential for any aesthete.
This piece may have limited inventory and can have a potential 2-3 week ETA. Please contact us via chat, or email us at customerservice@sunbeamvintage.com for order inquiries, questions, or comments.
Intended for Indoor Use
No Assembly Required
DIMENSIONS
Overall Dimensions:
17"W, 12"D, 24" H
(As Found, see photos for markings)