For our friends who live out-of-state, Sunbeam Vintage offers shipping bundles that can provide some additional assurance to the ordering process. Follow the steps below to begin an inquiry, and as always, if you need any assistance, don't hesitate to reach out via chat!
Getting Started Shipping Out-of-State
1. Start off by creating a wishlist. You can save items you love by clicking the heart icon on the right hand side of the product you wish to purchase. Once you have created a wishlist. Go ahead and create an account and sign in.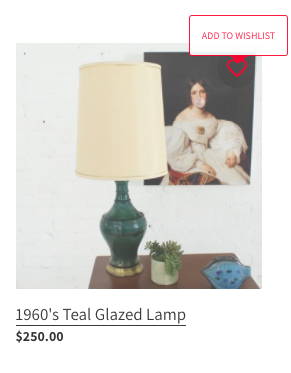 2. Once you have finalized your wishlist, you can view it by tapping the heart on the top right of your side of the menu.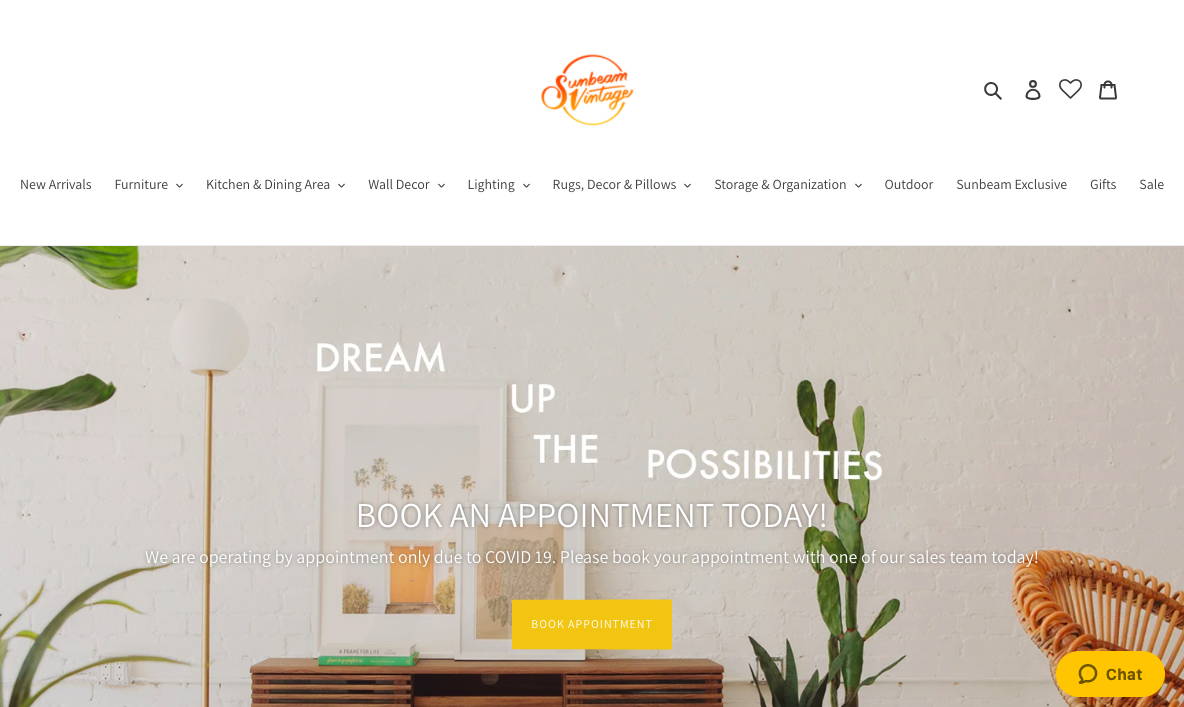 3. View your wishlist items, create an account, and share it with friends, family, and our team by copying it and pasting it into our Out-of-State Shipping form.
4. Share your items with us by copying and pasting your URL in our form builder where it says "Wishlist Form URL". This will allow us to see what you have featured.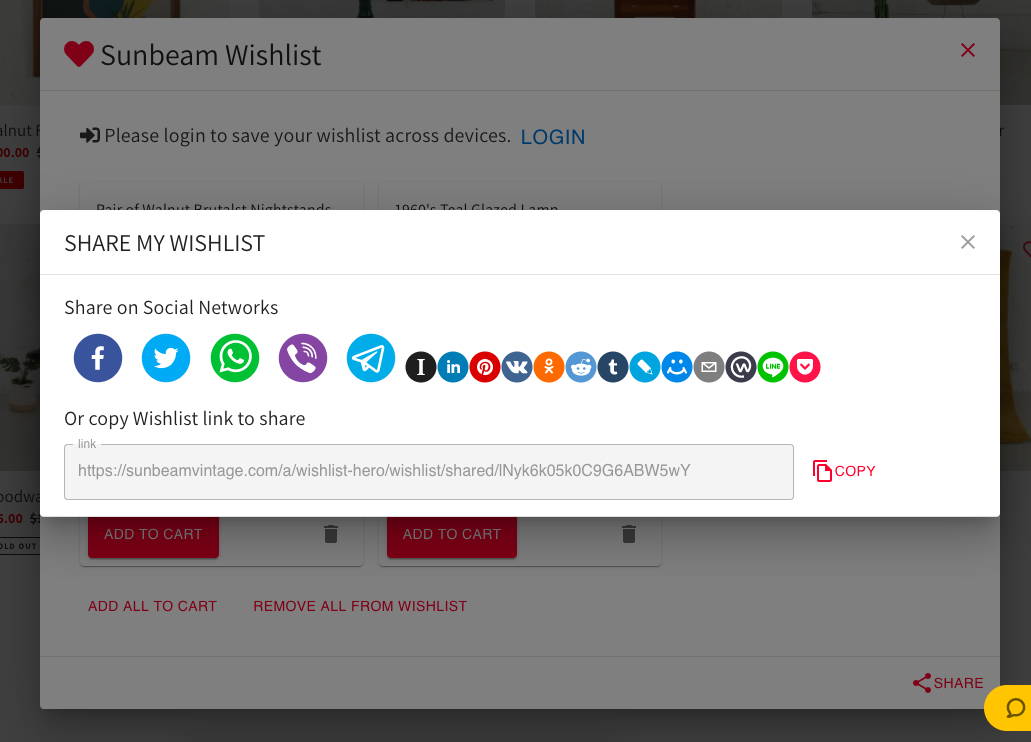 5. Submit the form with any additional pertinent information to your order.
This does not mean that your items are reserved or saved. Items sell out all the time, so it is best to reach out to us with any questions or immediate requests.
Our order form is a tool to find easy shipping methods for our out-of-state friends and family looking to fill their homes with vintage and modern finds.